NetSuite ERP for Nonprofits
Nonprofit organizations (NFP) face a unique complexity when it comes to accounting while meeting compliance requirements and operational challenges. They often run numerous, disconnected applications, using many spreadsheets. NFPs struggle to find effective solutions, that meet their needs, while still remaining affordable. The result is sub-optimal operational efficiency which ultimately impacts the social benefit organizations strive to provide. More can be done to support your mission.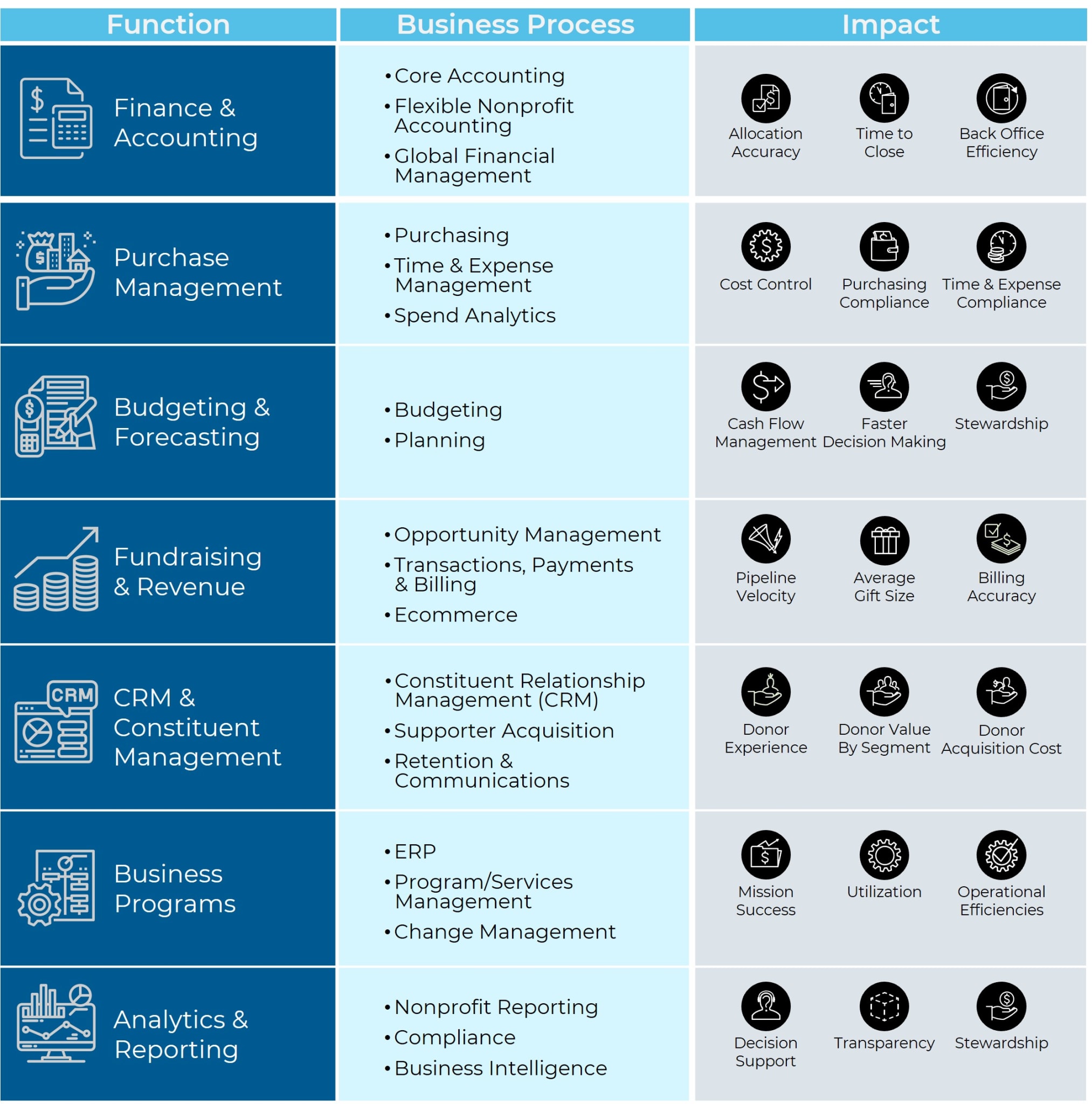 A solution for non-profit organizations to meet challenges and accelerate their mission
Adopt Netsuite to:
Increase operational efficiency by harmoniously integrating development and fund accounting for a single source of the truth.

Improve decision making with real-time visibility into budgets vs. actuals

Automate and streamline fund accounting and grants management for greater accountability and full transparency

Gain a holistic view of constituents to increase fundraising effectiveness

Free up valuable resources to pursue programs that better serve their mission by eliminating manual processes

Take advantage of global financial consolidation and multi-currency transactions for operations abroad by streamlining global operations

Simplify Reporting and Compliance with FASB reporting and financial segmentation
Why LCG
Social Impact Experience, Social Impact Focus
We have a Team of NetSuite Experts, who have specific experience working with non-profits and fiscal sponsors, resulting in successful implementations, rescues and optimizations.
We're in it to be long term Partners
LCG has worked on over 120 implementations of Netsuite since 2006.
We have a team of tactical thinkers with technical underpinnings that build actionable strategies leading to desired business outcomes.
Consensus builders
Often, the most difficult part of managing the ERP solution is building consensus and the momentum to start the transition to the solution. LCG is exceptionally skilled at assisting organizations gain the consensus required for sign off on programs and projects. From transitioning to a new ERP or optimizing the existing implementation, we can help you build a successful program. We start by interviewing all parties impacted, learn your business, and your company culture, which allows us to help you make a convincing business case leading to adoption.